The Chaos Dome
WARNING: DON'T CLICK THE LINK. UNDER NO CIRCUMSTANCES SHOULD YOU CLICK THE LINK. YOU WOULD BE PROFOUNDLY IDIOTIC IF YOU WERE TO CLICK THIS LINK. DO NOT CLICK IT. Seriously, don't click this.
Well, hopefully you didn't click it. Because if you did, you wouldn't be on the face of this planet anymore. Unless you're on Kratos 77 in the XI region of the Milkyway. Basically, directly above northern Spain until the year 2078. That planet has such a strong atmosphere, a 70k railgun's bullet couldn't make it 7ft out of the barel. Anyways, definatly DO NOT click the link.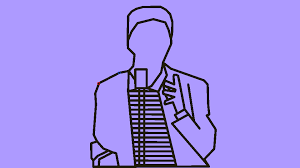 Does that give you a clue of what the link is? If not, I am very sorry, because that is all I can show you without you being ripped of the face of the earth and your mind being shattered. Oh yeah. I forgot to mention that.
Anywho, back to the point of this website. That link is something called a [REDACTED]. It is the highest rank of [REDACTED], a tool for the mass destruction of the United Universes. Some of that was redacted, wasn't it? Well, that's fine. I'll try to put this as simple and un-redactible as possible. The... thing I cannot say, is a sort of online disease (it doesn't work if you are offline but the average person can't go more than 6 hours without wifi) built by a... group of people who certainly DON'T want a happy ending for the multiverse. Their leader, probably the most classicaly villainous person (hardly even a person) since Skeletor, is named [REDACTED]. Oh, I forgott about that... let's call him Zick Dastley.